The vision behind Aiisa
To give all people the opportunity for financial freedom through artificial intelligence.
Aiisa is an AI advisor with a single focus: To help her users increase their returns on the stock market at the least possible risk. She shows you when to buy, sell or hold a stock and in relation to which price you should trade. You will also receive a new list of promising stocks you can add to your portfolio every day. All of which makes it easier for anyone to earn money, regardless of their background and experience!
1. Download the app
2. Follow the AI advice
3. Stable returns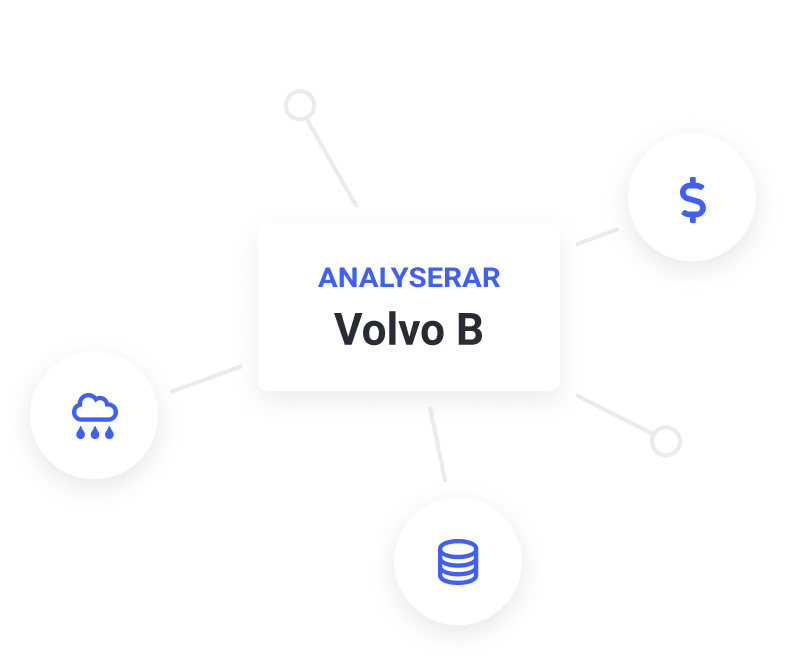 How it works
With the Aiisa app, you receive stock market advice from a third-generation AI.
Every day after the stock market closes, Aiisa analyses millions of data points. Aiisa uses this analysis to build her trading strategies, which she evaluates and improves upon daily. Aiisa uses several different methods. This includes analytical theories used by the world's top banks and analysts. She also develops associations and trading models unique to her based on what she learns, making her both a researcher and analyst. She then assesses these associations in a range of different ways in order to systematically select the strategies that she believes will yield the highest returns. In other words, you get: An insight into Aiisa's knowledge in the form of daily specific buying and selling advice, more time for everything else, as Aiisa does the stock analyses for you, and finally, an impartial advisor that's faster than any human being and who takes extra care that her savers do not lose money.
Simple to use
By following the advice provided in the app, you increase your chances of getting better returns on your investments.
Regardless of whether you have been investing for years or have just recently decided to venture into the stock market, Aiisa increases your chances of better returns with just a few simple clicks. All you need to do is download the app, after which you'll have access to Aiisa's latest analyses with buying and selling advice. In addition to daily stock trading recommendations, you can also activate the savings coach. The savings coach offers tips on how many different stocks you should have in your portfolio, whether you need to diversify into another sector to decrease risk and how much money you should spend on purchasing stocks at a time. The advice is tailored to your own savings goals and to the prevailing market conditions at the time. You do not need to deposit any money; you simply buy and sell via your regular bank or investing platform. The difference is that your future buying and selling decisions will be informed by recommendations from a third-generation AI.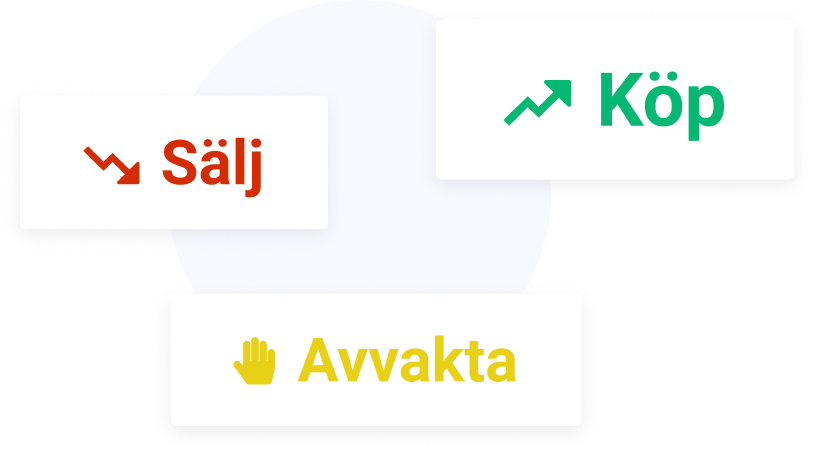 Top returns over the past 9 days
Historical returns
Statistics show that Aiisa has enabled an annual rate of return of between 50-100%.
Historically, Aiisa has shown that she enabled an annual rate of return of between 50-100% for large cap, mid cap and small cap stocks at Nasdaq Stockholm. You can also evaluate Aiisa's performance for yourself each day by checking the historic advice view which can be brought up for each stock. Risk information: Past performance is no guarantee of future results. An investment in securities can both increase and decrease in value, and it is not certain that you will get back the money you invest.
Aiisa's current performance
AIITRI
The figures reported are for a portfolio that has followed every buy recommendation, regardless of the strength of the recommendations. Acquired positions are then sold at the first recommendation to do so, regardless of the strength of the recommendations. 100% of the returns from each trade have been reinvested continuously over the course of the period.
Return made possible with Aiisa's advice over the past year
Proportion of stocks that Aiisa has enabled a positive return on over the past 9 days
Daily stock exchange advice
Past performance
Saving coach
Download the app for your smartphone
Free non-binding 1-month trial
This offer only applies to new users. Ordinary price 299 SEK/month